Deep Clean Mumbai - Home Cleaning & Housekeeping
Best Cleaning Services for Residential & Commercial Properties
Contact for: deep home cleaning service in Mumbai, Thane and Navi-Mumbai. Do contact for office cleaning, wet wall cleaning, carpet deep cleaning, sofa/chair/mattress cleaning, commercial Kitchen cleaning, building cleaning and industrial cleaning services.
Some Facts about Infinite X-Tensions
Professionally operated Facility Service Provider Since 2009.
In-House trained team. No 3rd Party contract.
Use of Lab Tested Premium chemicals. 100% safe for kids, elders and pets.
100% Satisfaction Guarantee. No advance payment. Pay (Cash/UPI/Card-payment/bank-transfer) after the service.
No hidden terms and conditions.
24x7 service and support. Call us for expert advice and deep cleaning service booking.
Free Site inspection for special cases & commercial space cleaning services.
Industrial cleaning or Project cleaning services available in Mumbai, and all parts of Maharashtra.
Importance of Deep Cleaning
Deep cleaning is the process that involves the cleaning of every section of the property with the help of professional cleaning machines and chemicals. It has many verticals and benefits including the fact, that it reduces the rate of property decay. In addition, professional cleaning of sofa, chair, carpet, and mattress is equally important to reduce the chances of fungal infections and other dieses. Thus, every residential and commercial unit must go through the professional cleaning process, at least one, or two times in a year.
Home cleaning services in Mumbai. Full cleaning of houses includes: cleaning of doors, windows, sliding tracks, connecting rods. Cleaning of fans, lighting areas, switch boards. Floor cleaning by moving the furnitures (choose express cleaning for empty flats). Dusting, vacuum cleaning and mopping of all the furnitures. Kitchen cleaning: Cleaning of Kitchen cabinets from outside and inside (by removing utensils).
Office Cleaning Service Mumbai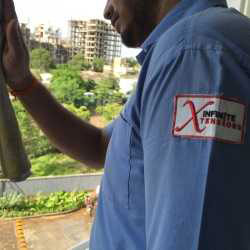 Infinite X-Tensions is professionally operated facility company. Thus, we have the mechanism to satisfy all type of property cleaning needs, including professional office cleaning service in Mumbai, Thane & Navi-Mumbai. Thus, any corporate company, which is looking for the professional housekeeping company to maintain the day-to-day hygiene in their office, can contact us for the yearly housekeeping contracts.
In addition, we do provide specialized deep cleaning solutions for the corporate offices. Some of them are carpet-cleaning service, sofa-cleaning services, wall cleaning services, floor cleaning services, chair-cleaning services etc. Our lists of the services are even larger than the services mentioned here. Thus, for any type of property cleaning needs in Mumbai, Thane and Navi-Mumbai, feel free to contact Infinite X-Tensions.
Moreover, individuals those who need house cleaning services in Mumbai, along with sofa cleaning, chair cleaning, mattress cleaning, curtain cleaning and wall cleaning, can get this facility too..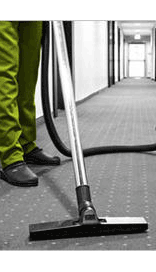 Professional Housekeeping Services in Mumbai
Professional housekeeping service involves many verticals, and need to operate based on the requirement of the property. Commercial spaces like shopping malls, movie theaters, have different requirements, and production units and residential societies have different.
Moreover, this is the job of the professional housekeeping company to understand the needs of the property, in terms of maintenance, hygiene, and budget. Infinite X-Tensions is a leading housekeeping, office cleaning & home cleaning service provider of Mumbai. Our services includes deep home floor cleaning, wall cleaning, sofa cleaning, kitchen cleaning, window cleaning, toilet cleaning, bathroom cleaning etc. In addition, we are managing many premium properties including factories, premium residential societies, schools, colleges, hospitals and shopping malls. Thus, we are capable to accept and operate the project of any size. We are operating housekeeping & house cleaning service in Mumbai, Thane, Navi-Mumbai, Pune, Talegaon, Chakan and many other MIDC areas of Maharashtra. Thus, whenever you need best cleaning result for your property, just dial the mobile number of Infinite X-Tensions.
In addition, we do provide the single time deep cleaning services to commercial and residential properties as well. Thus, if your concern is cleaning and housekeeping, just dial the number of Infinite X-Tensions.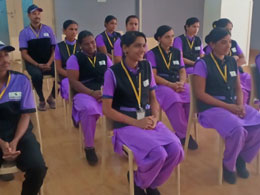 Industrial Housekeeping Services
Commercial premises like factories, and food processing units need special attention in terms of maintenance of hygiene. To maintain the hygiene in such big projects, we are giving Industrial housekeeping services in Mumbai, Thane and Navi-Mumbai. In which, we deploy our trained staff, supply cleaning chemicals and machines on annual contract basis. In addition, we do deploy trained and professional housekeeping supervisor to monitor the day-to-day cleaning activities.
Therefore, if the management of factories or prodution units, searching for the professional housekeeping services, they can consider us. Infinite X-Tensions has many years of experience in the field of housekeeping and deep cleaning. Our client list is large enough to make you understand about our capabilities. Thus, if you really want to hire professional housekeeping company to maintain your premises, feel free to contact us.
Wall Repair & Painting Services in Mumbai
Those days are gone when you need to deal with the unprofessional painters and cleaners. Now, Infinite X-Tensions and Services will help you to maintain your property in right shape by providing professional painters and deep cleaners. Thus, if your requirement is wall repair and wall-painting services in Mumbai, along with professional cleaning, simply dial +91-7778889994 or +91-9975708557.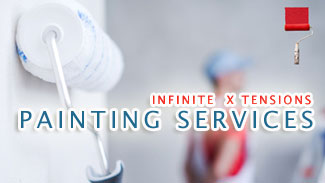 Once we get your request, our executive will visit your property for site inspection, and we will generate the estimate within an hour. Moreover, wall repair, and wall painting services do available in Mumbai, Thane and Navi-Mumbai. In addition, we are capable to do all size of the project. Thus, interior-designers, or an individual who needs to reshape or repaint the property, feel free to contact Infinite X-Tensions.
Restaurant Deep Cleaning Services
Like domestic deep cleaning, we do provide professional cleaning services to the restaurants and pubs of Mumbai and Thane. We understand that it is important for any restaurants to maintain the 100% hygiene in their kitchen and dining area. This is only possible if professional housekeepers help them. As a leading deep cleaning company, we give intensive cleaning service to the restaurants. This service includes cleaning & sanitization service. Thus, If you find the cleaning badge of Infinite Xtensions in any restaurant or Pub, than that means, that zone is sanitized and safe..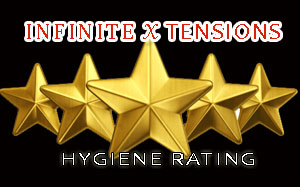 Totel Protection From Germs and Virus
As a professional, we understand the necessity of total Sanitization for the medical cases, newborns and elders. In addition, the need for virus protection is important for high density places. Thus, we do provide total germs and virus protection cleaning for offices, shopping malls, restaurants, factories and residential places.
Moreover, to protect the area from germs and viruses, we use the highest grade Sanitizers, and do a steam treatment with the help of a skilled team.
Moreover, sanitization is the part of our deep cleaning services. Thus, whenever you book the services like flat-cleaning/home-cleaning, or office cleaning, we will add sanitization service by default for you, free of cost.
List of Available Services
Mechanized Deep Floor Cleaning Service.
Deep Carpet Cleaning/Shampoo Service.
Professional Kitchen Deep Clean Service.
Professional Toilet & Bathroom Cleaning Services.
Facade and Window cleaning service.
Furniture Grooming/Sofa-Shampoo Service.
Single time Flat or House Cleaning Services
Single time cleaning of newly constructed project (Project Cleaning Service).
Yearly contract for residential society housekeeping services.
Yearly housekeeping service for corporate offices & industries.
Sanitization (COVID-19) Services in Mumbai, Navi-Mumbai and Thane.
Wall repair and wall-painting services.
Our Premium Clients
Provident Fund (Ministry of Labour)
INS Hamla (Unit of Indian Navy)
Boeing Air India
Delhi Metro Rail Corporation Limited
Consulate General of Shri-Lanka
Samsung India
Punjab National Bank
SD Fine Chem Ltd.
Hill Crest Foods & Beverages
FedEx Securities
Hariyana Ship Breakers Ltd.
Aurionpro Solutions Ltd.
NES Global Talent
Yamini Pictures Pvt.Ltd.
Light Bulb Motion Pictures Pvt.Ltd.
Indian Institute of Packaging
iFast Financial India Pvt.Ltd.
Hydrochem Engineers Bombay Pvt.Ltd.
Wellknown Polyesters Limited
Camlin Fine Sciences Limited
100X Technologies
Vivero International School
Ice Cubes Media
KGK Diamonds
Hind Services Industrial Premises Co-Op. Society