Home Cleaning & Housekeeping Service in Andheri
Deep cleaning service is available for residential as well as for commercial properties of Andheri East and Andheri West. Infinite Xtensions is committed to provide best home cleaning service and housekeeping services in this region. Our housekeeping staff is well trained and fully equipped with machinery and cleaning materials to carry out any kind of cleaning job.
Do you need professional cleaners in Andheri West or Andheri East? We have the solution for you. As a professional housekeeping company, we have full time, reliable and skilled janitors. In addition, our department is well equiped with all the machines and consumables to execute all type of cleaning related job.
Moreover, we give home cleaning, office cleaning and professional housekeeping services in Andheri East, and Andheri West too. Thus, for all type of cleaning related requirement, feel free to contact Infinite Xtensions.
Housekeeping Services For Housing Societies And Commercial Premises
Apart from home deep cleaning service, we do provide society housekeeping service and Industrial Housekeeping service in all over Maharashtra, including Andheri East and Andheri West. If you want to hire professionals to manage your property then feel free to contact us.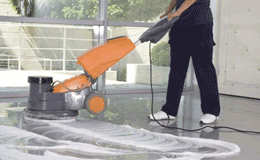 Home Cleaning in Andheri includes
Door and Window cleaning.
Window and Door Grill cleaning.
Fan, Tubelight area and Switch-board Cleaning.
Floor scrubbing and cleaning.
Kitchen Cleaning, including internal cleaning of kitchen racks and trolleys.
Fronts of kitchen appliances cleaning.
Vacuuming and mopping of sliding windows, doors and racks.
Cobwebs removal.
Furniture dusting and vacuuming.
Microwave wipeout.
Toilet and Washroom deep cleaning, including side walls.
Wall washing or wet-mopping of washable walls.
Note: Charges for Wet Wall cleaning, and Wet Ceiling cleaning are extra, and depends on the size of the flat. Thus, we recommend you to contact on +91-7778889994 or +91-9975708557 for more details about cleaning rates and service booking.
Other Important Cleaning Services available in Andheri
Apart from home cleaning and Housekeeping service in Andheri, we do cover other areas too. We do give services like office cleaning, carpet cleaning, sofa cleaning and chair cleaning services too. To know more about our services, click on the link given below.